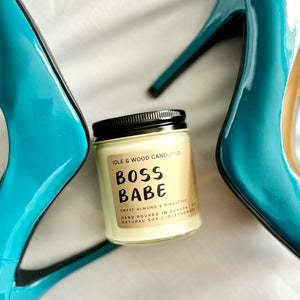 Pineapple | Sweet Almond | Mango
Get It Girl!  But, don't forget to take some time to sit back and relax with the sweet scent of pineapple, mango and almond.
9 oz | 60 hour burn time 

LOCALLY MADE | NATURAL SOY | HAND POURED
Our candles are hand poured in small batches, using natural soy wax, premium cotton wicks, high quality essential oils, and phthalate-free fragrances.